Anguilla Ferry 5
FUNTIME Charters is Your Trusted Source for Sea Shuttle /
Anguilla
Ferry Service
to/from St. Martin / St. Maarten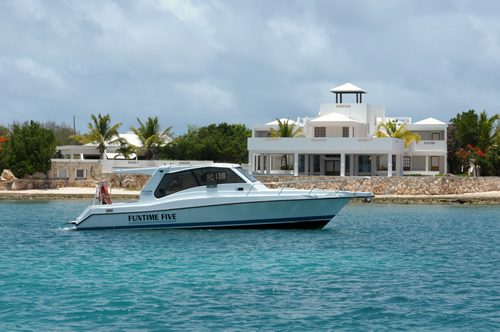 Funtime Five: 260HP x 2 - Boat is 33' - Used for airport trips
Private Charters to and from St. Martin / St. Maarten $320. Up to 4 Passengers (adults) and $25 for additional persons (adults). Legal capacity 12 passengers.
***Children 12 years and under are free on a private charter***
***$5 per person greet / ground transfer fee on private charters
Our fleet of power boats is harbored in Anguilla. Our crews are dedicated to providing the very best of service to every one of our local and visiting clients. To those who are visiting, we hope you will come back again and again.
Return to home page from Anguilla charter boats 3